How I secure my stud posts ✨
Handmade Polymer Clay Earrings are such a from start to finish. If you're a maker, you know what I'm talking about 😂 there's so much to handmade jewelry that expands way beyond than just the designs. 
It's the color mixing & learning the color wheel, ensuring your holes are the right size for jump rings, which size drills to even use, the research on the different materials and brands out there, the correct way to create an eye pin, the best baking temp/time to ensure they do not crack in half, etc.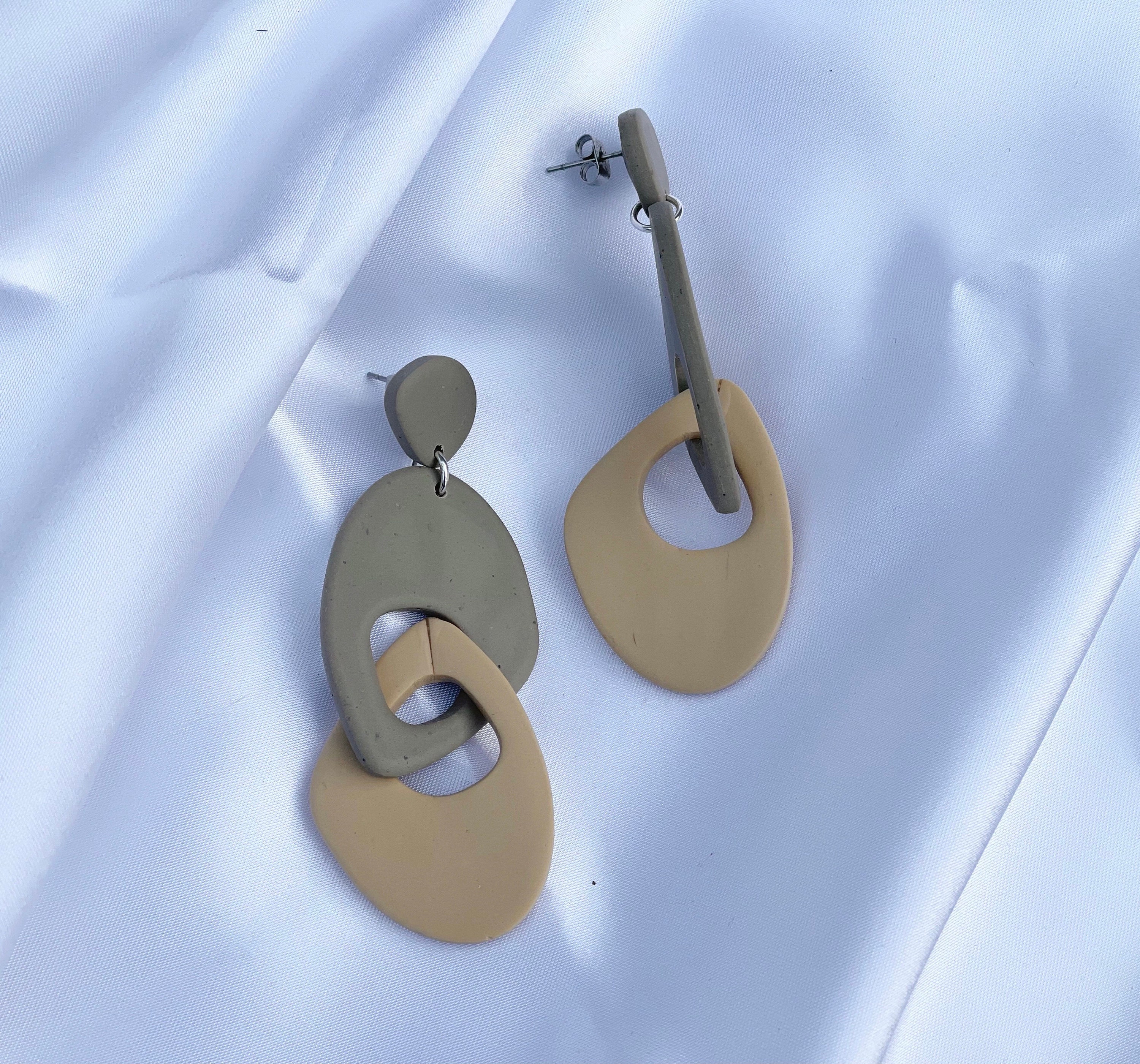 Securing earring stud posts is another thing we makers attempt to refine and improve on every day. 
There are so many different ways to secure a post, and who's to say what's right or wrong? 
Mainly, it's just a personal preference.
So here's mine. After several attempts of many different techniques, I found that I like the following technique the best: I like to first secure my posts with superglue, which is pretty sturdy by itself, and then to secure that extra hold to last years and years to come, I apply liquid clay over the posts as you see here in the photo above. It dries clear and even though it's not the neatest look compared to just glue, it gets the job done and eases the mind that it will not break on you. Of course, this doesn't mean you can be rough with it either. Posts can still bend, etc. so be sure to keep that in mind.
I like to spread the liquid clay over to the edges, instead of just on the post, to make it look as flawless as possible and ensure the most secure bond as possible. I normally do not cover the hole I drilled for the jump rings, but if some liquid gets in, I'll just redrill after baking. It's easier since you know where the hole is. For larger stud toppers, it's not necessary to spread over to the edges, and it wastes a lot of product. For instances like this, I'll just add a dollop of liquid clay over the flat pads to secure it. 
Once you've smoothed over the liquid clay how you want it, bake it in your oven as you would raw clay, for the time/temp listed under the instructions on your bottle. And -
Voilà ! You have a secure stud post.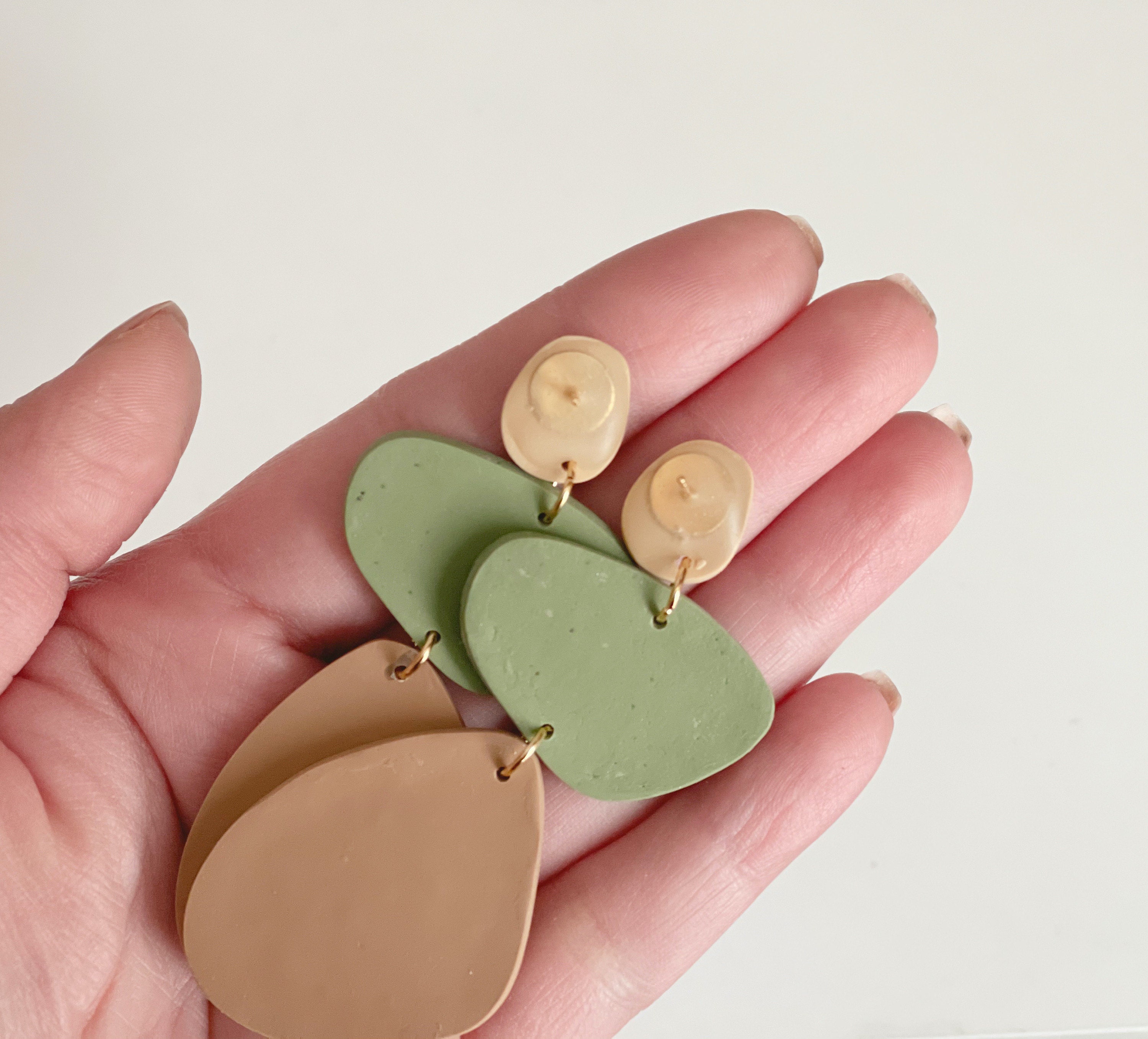 If you are a maker, I hope this short blog post helps you! I love to build a community of makers and help each other out when we can. I did a lot of research when I started clay making, but didn't have anyone to ask questions to. I experimented a lot and wasted a lot of materials. So do not hesitate to reach out if you have any questions! And again, this is just a personal preference/technique of mine. It's not right or wrong, and yes, there are a lot more techniques out there. This is just what works for me. Although it's easy, it's not the best method for time-saving, but I like the way it looks :-)
If you are a jewelry-lovin' customer, I'm so happy you read this! I love sharing my behind-the-scenes when making your jewelry! Have some peace of mind that your stud posts will not break on you! However, handle with care as the pieces were made with love and completely made by hand. Although polymer clay is a flexible and sturdy material, anything can break when not treated properly. 
If you have any questions, concerns, comments, or feedback, I'd love to hear! Reach out to me! Feel free to add a comment below or send me a message on our CONTACT US page! 
xoxo,
Sabrina