✨𝒾𝓃𝓉𝓇𝑜𝒹𝓊𝒸𝒾𝓃𝑔 ✨ CUSTOMIZABLE Clay Trinket Trays!!
I'm so excited to announce, we've added CUSTOM Trinket Trays to the shop!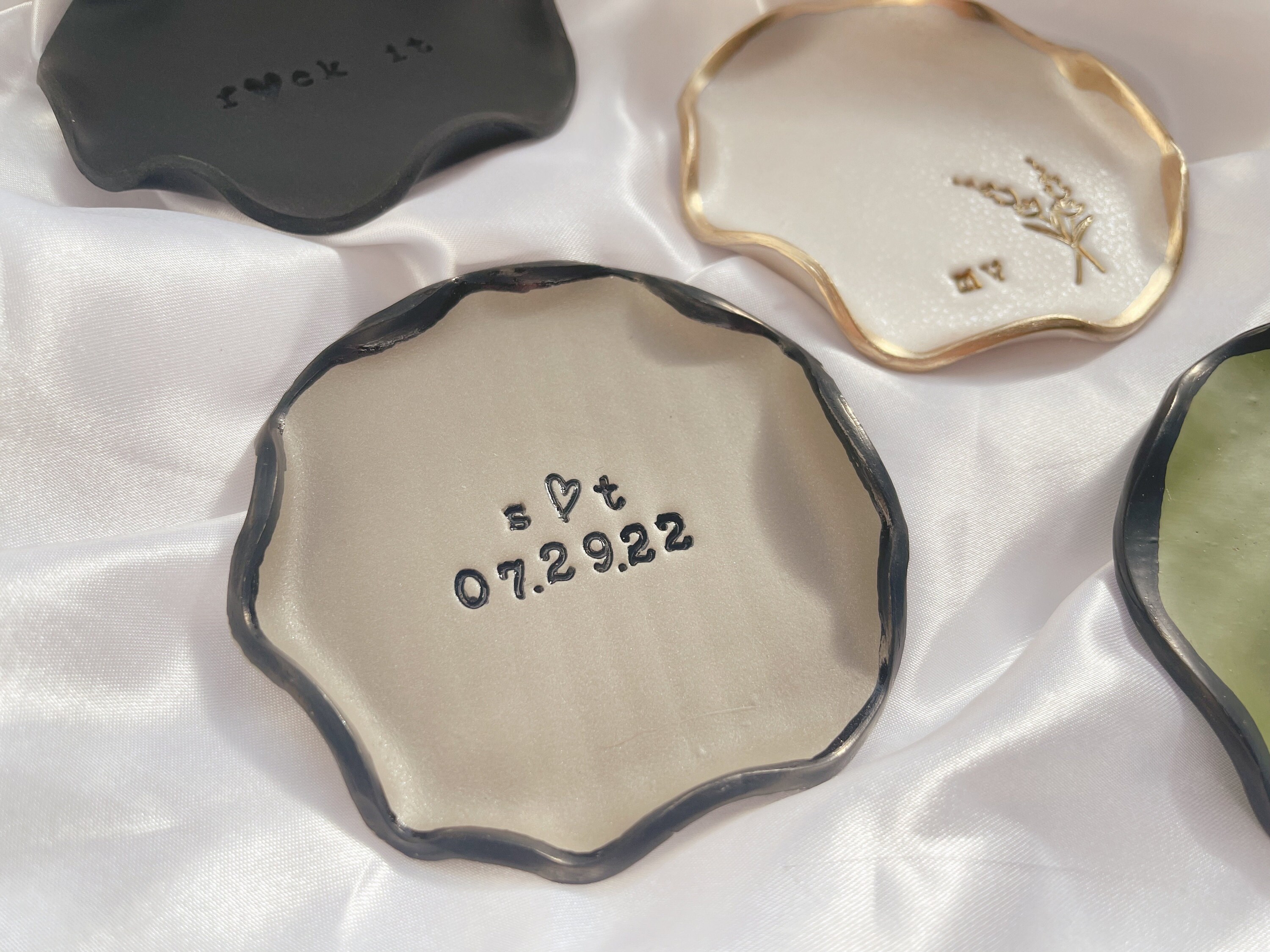 Trinket trays (aka jewelry dish) are the perfect size for those every day items - store by the door or on your dresser/vanity as you unwind for the night. Handcrafted with polymer clay, our beautiful custom trays are flat with an adorable scalloped edge to protect your items from rolling off, and a variety of customizable options to make it yours.
These trays are perfect for decor and make the & beautiful gifts!! 
Bridesmaids proposals? Anniversaries? Birthdays? Client gifts? HOLIDAY SEASON? You name it!! 🎁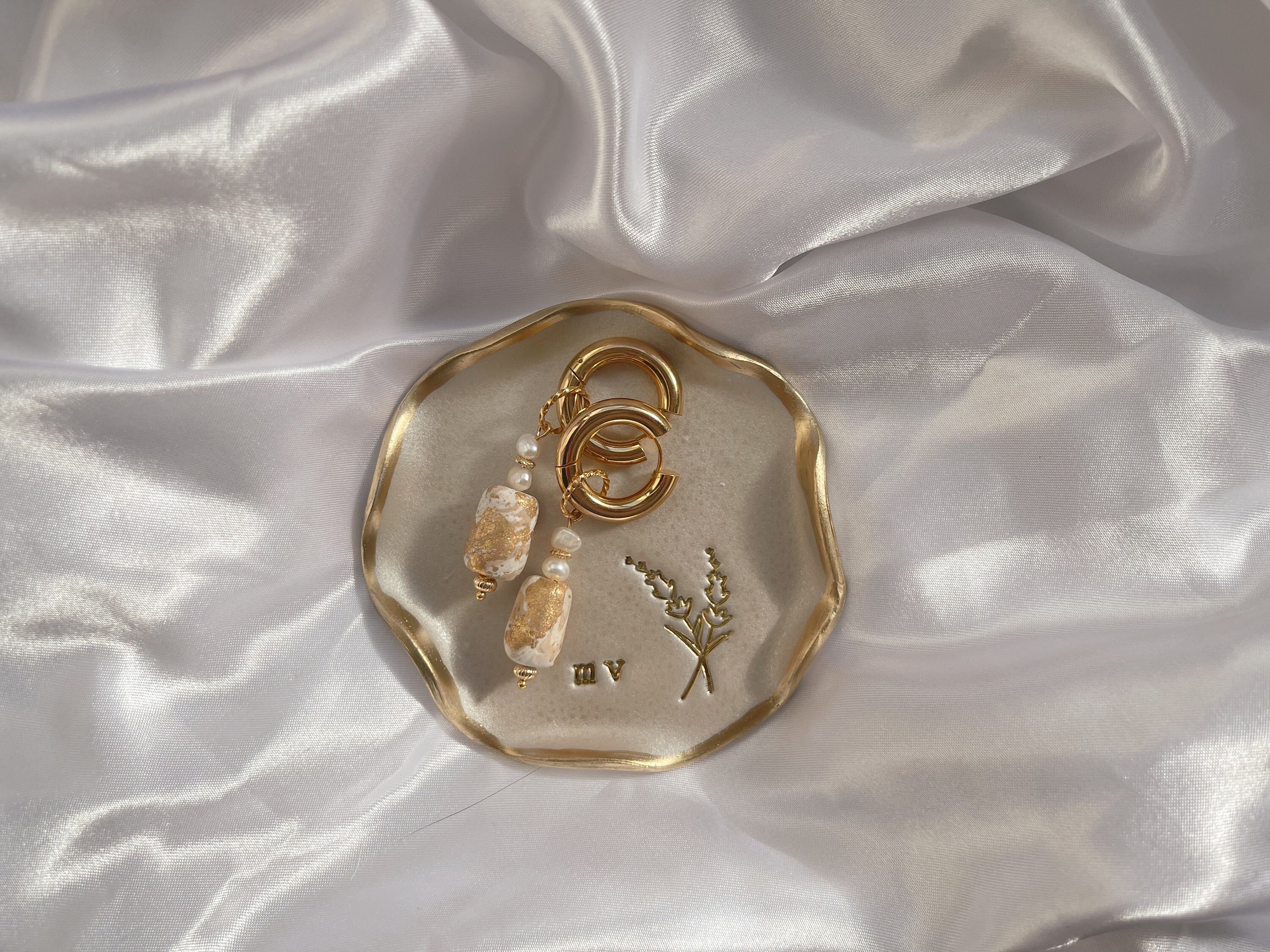 Choose Your Design & Color -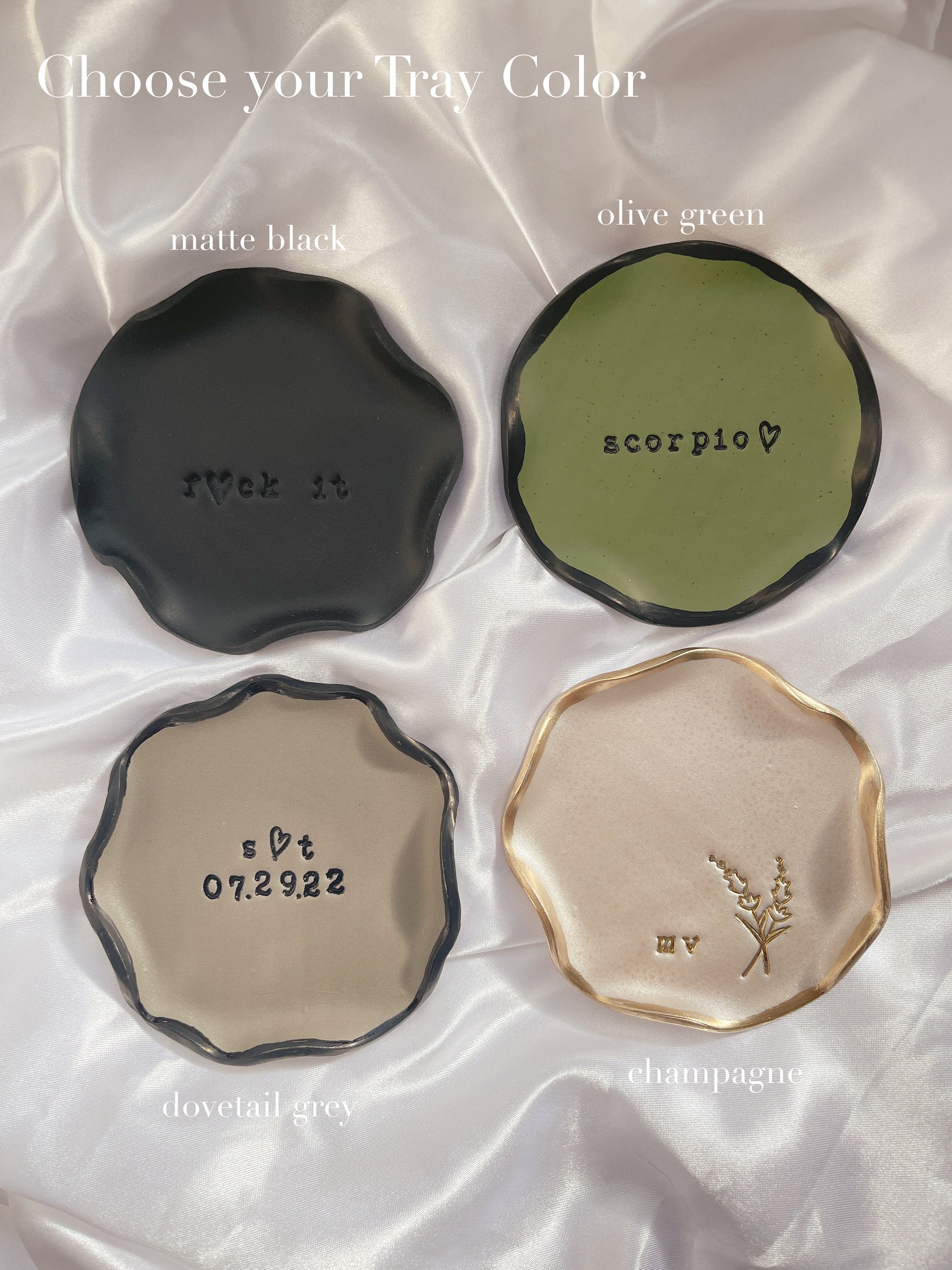 Choose Your Outline -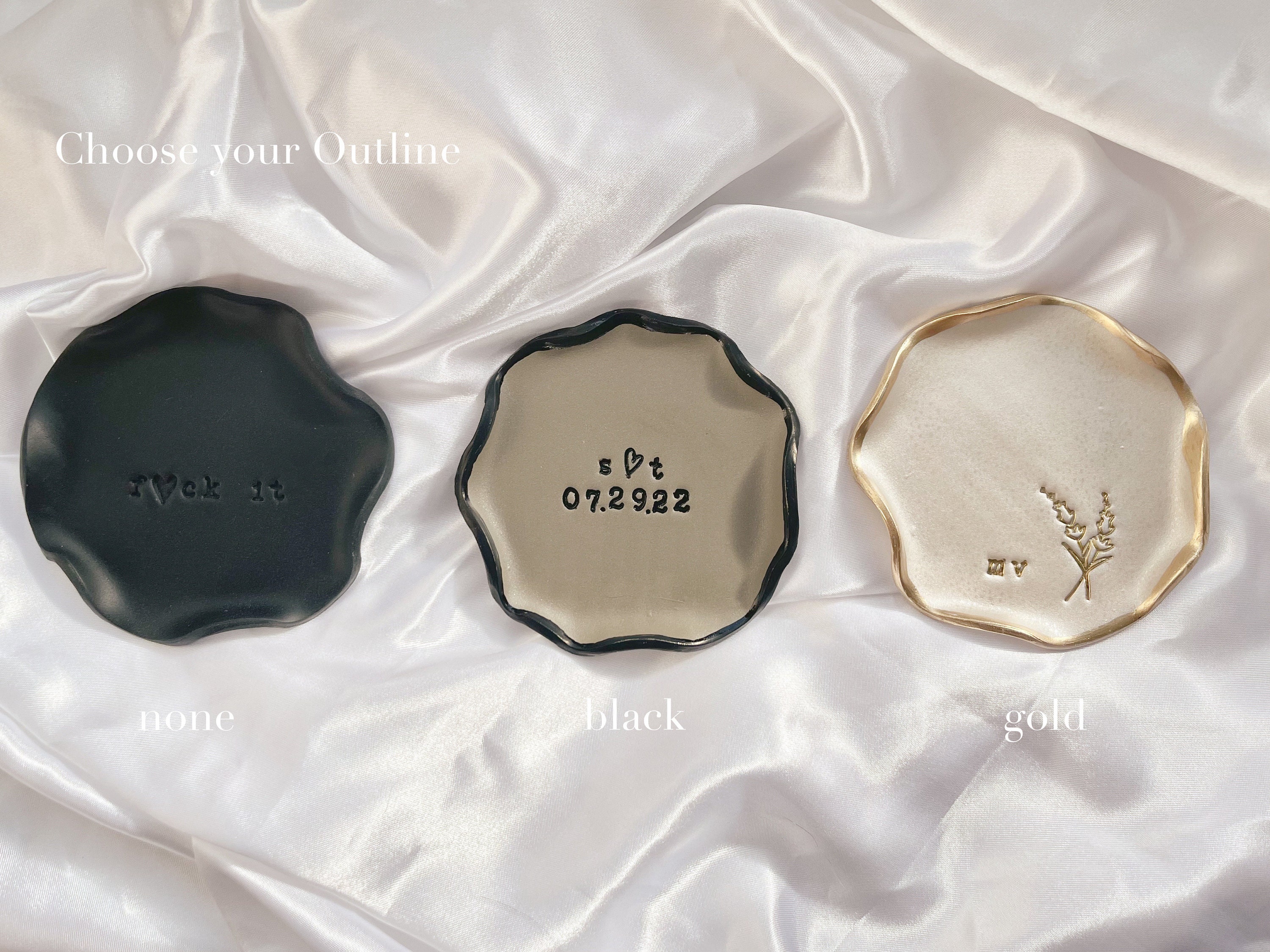 Last, but not least, add it to your own Gift Set, to complete that perfect gift!