It's Beginning to Look a Lot Like Christmassss.....!
The Holidays are approaching fast -- and if you find yourself in a bind of what to give to your loved ones, this Ultimate Holiday Guide will be sure to give you some ideas!
1. Give the Perfect Gift with a Gift Certificate
Gift Certifcates are always perfect for that extra picky person. Like Rachel from FRIENDS, do you find them always returning their gifts?
With Gift Certificates, they can buy what they want and what they actually NEED, and you aren't wasting money on something that would be useless. Win Win. 
Click here for briveeboutique.com Gift Certificates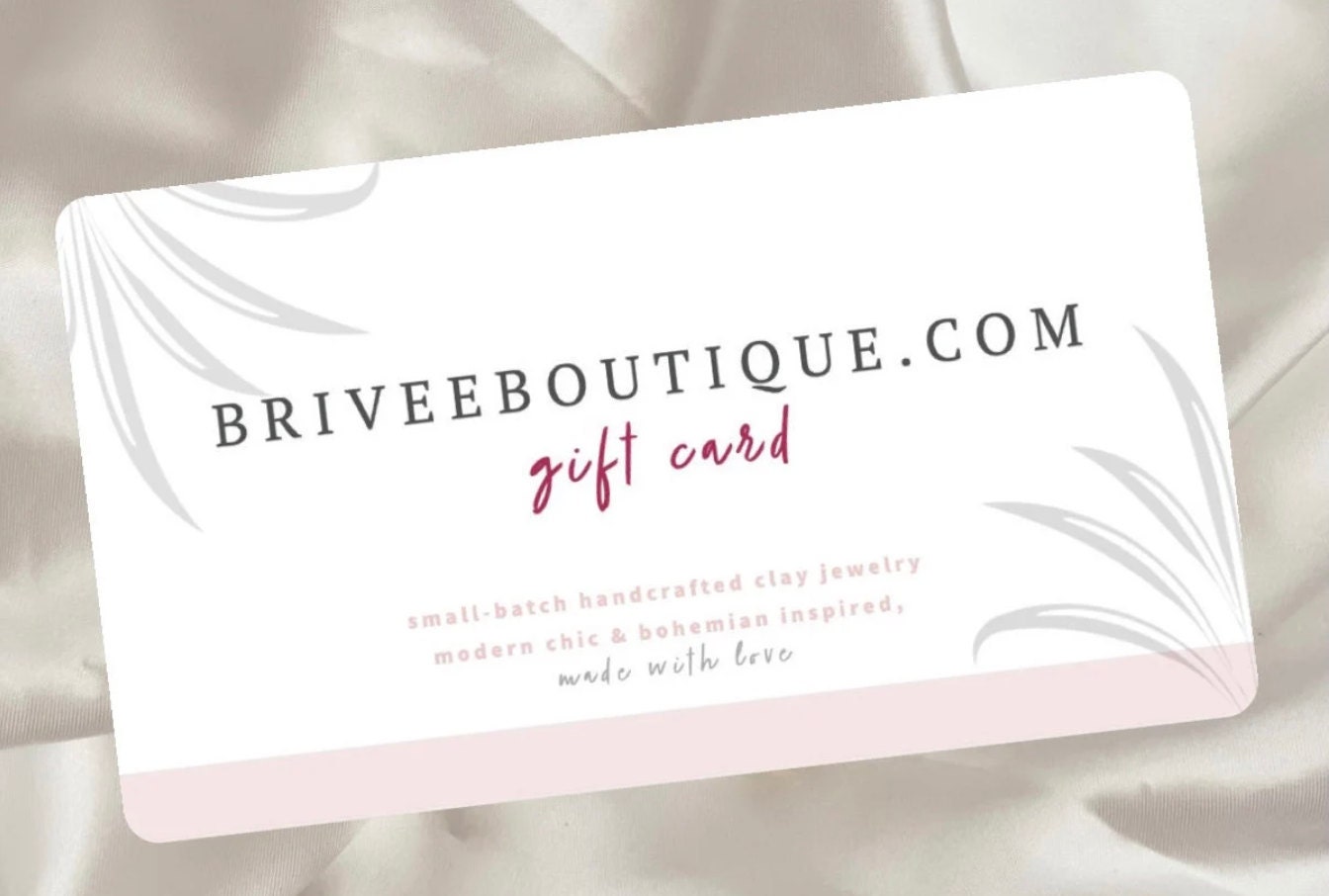 2. Jewlery Sets & Bundles
Jewlery Sets always speak to the heart! Gift Sets...Bestie Bundles....Mommy & Me Sets...
With our Limited Time Bundle Boxes, each bundle has a theme that compliments each piece beautifully.
They consist of some of our most intricate statement designs. AND they are offered at a discounted price! Each bundle box are extremely unique because there is only 1 box for each variety. 
Choose from statement earring bundles, to an earring and necklace bundle, to an earring and bracelet bundle! Also offering a Mommy & Me bundle!
Check out our Limited Time Bundle Boxes here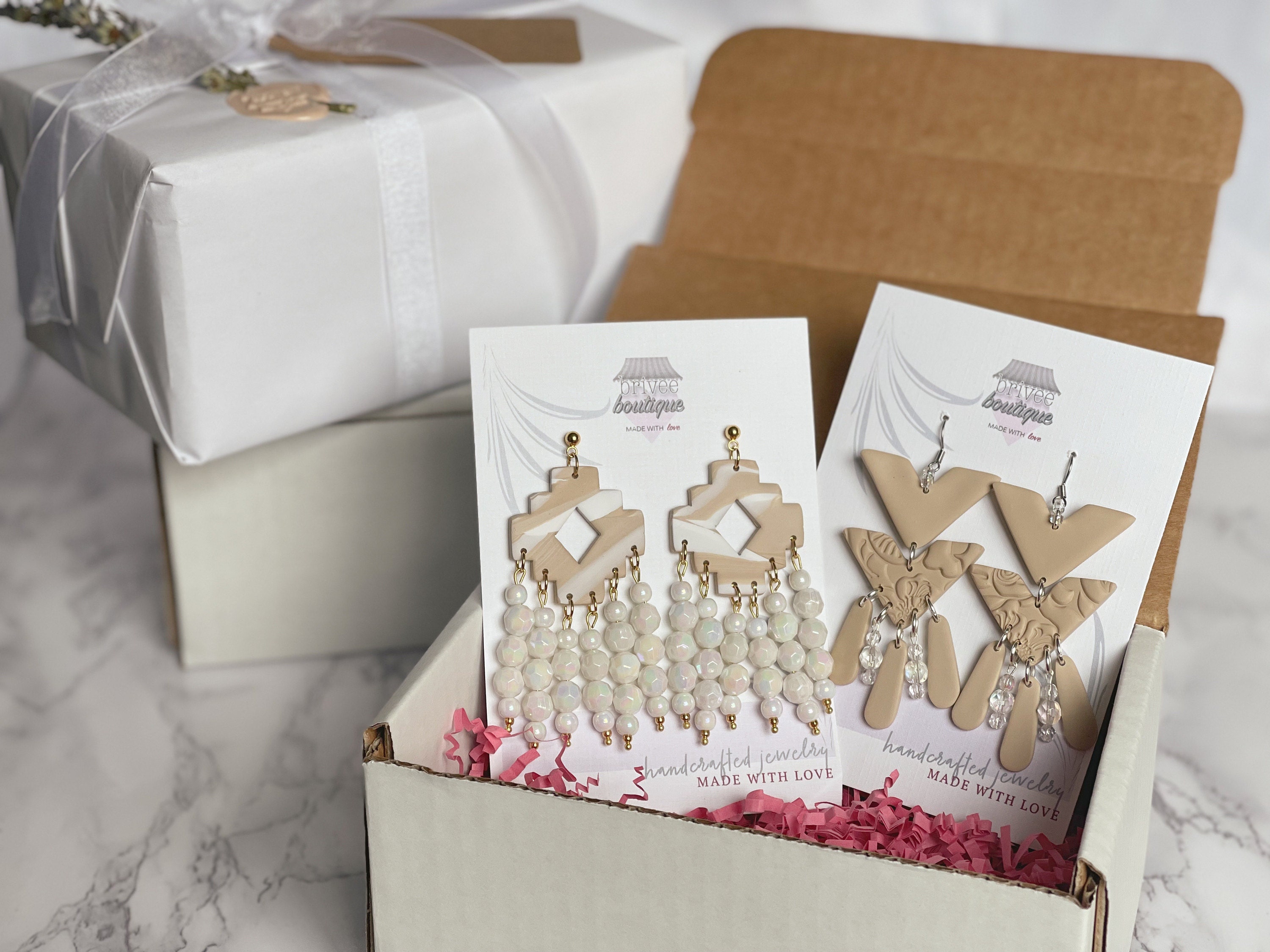 3. Not feeling any of our Bundle Boxes? No worries -- BUILD YOUR OWN GIFT SET!
Our Build Your Own Gift Sets are perfect and thoughtful for that special someone as well as SUPER EASY. Knock off your Holiday List like that! 
You don't have worry about wrapping another gift.
You can send early! 
Your recipient can take the wrapped Gift Set out of the shipping box and stick it right under the tree until it's ready to open!
With a variety of themes to choose from as well as customizable options, these gift sets are perfect for the holidays, birthdays, bridesmaid proposals, and more!
When you Build Your Own Gift Set, we add a cute themed message of your choice attached to the inside of the box, as well as themed tissue paper. Don't forget to add your free gift message at checkout!
How do I start? Add whatever you want on briveeboutique.com to your Cart, Add the "Build Your Own Gift Set" to your cart, and all items will be wrapped in your Gift Set!
Select the Gift Wrap Add-On to spice up even more!
Click here to view our Build Your Own Gift Sets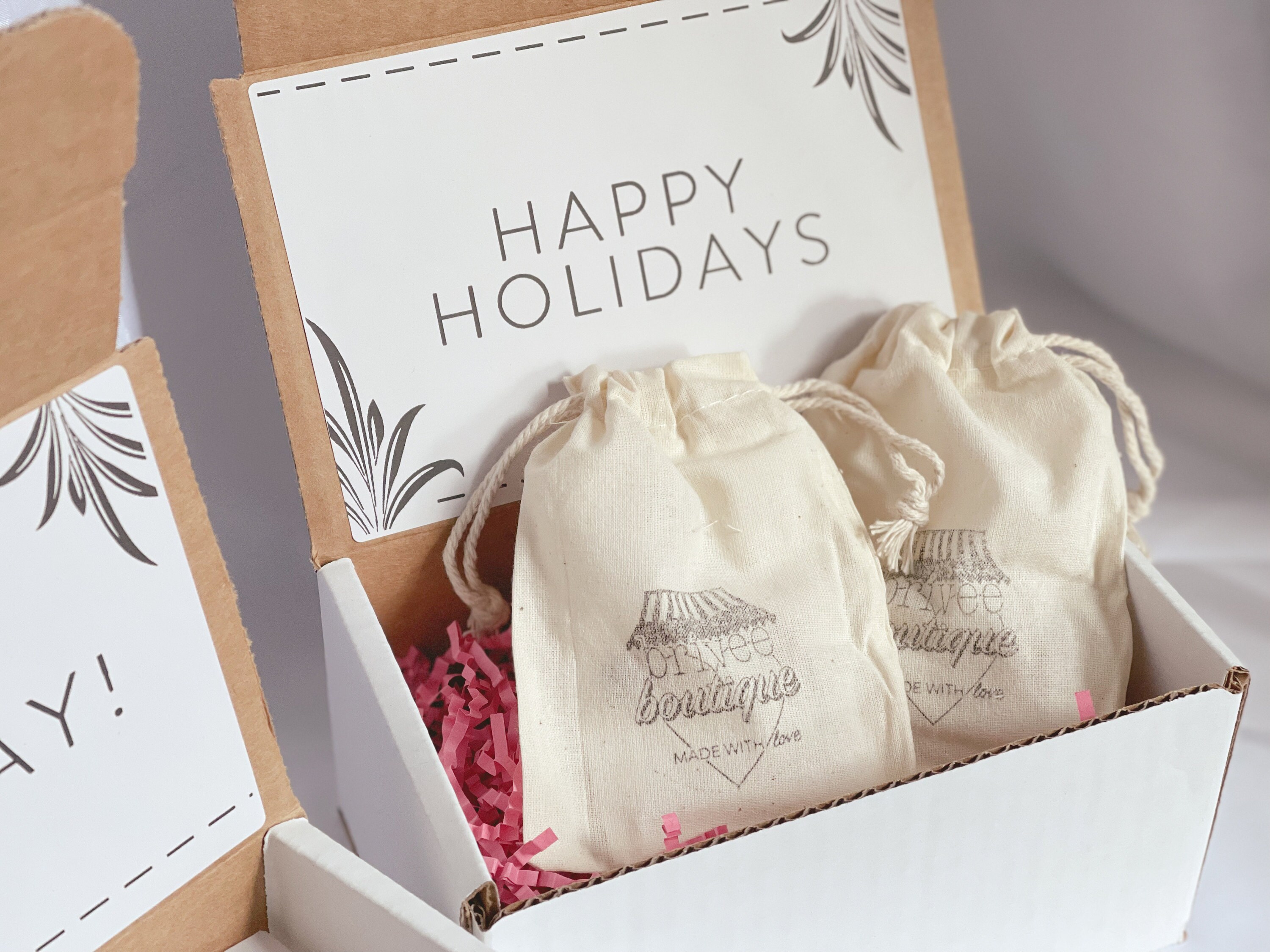 4. Last, but not least, Add Gift Wrap to ANY item on briveeboutique!
Want to make your item special with gift wrap? Easy as pie! With the gift wrap add-on option, the box will be wrapped in white kraft paper, tied with a beautiful ribbon, and embellished with lavender stems, wax seal, and a blank gift tag. Wrapped box will be mailed in a larger shipping box. Don't forget to add a free gift message at checkout!
Hint. Make your Build Your Own Gift Set EXTRA SPECIAL with the Gift Wrap option! Your loved one will feel so special!
Select our Gift Wrap Add-On here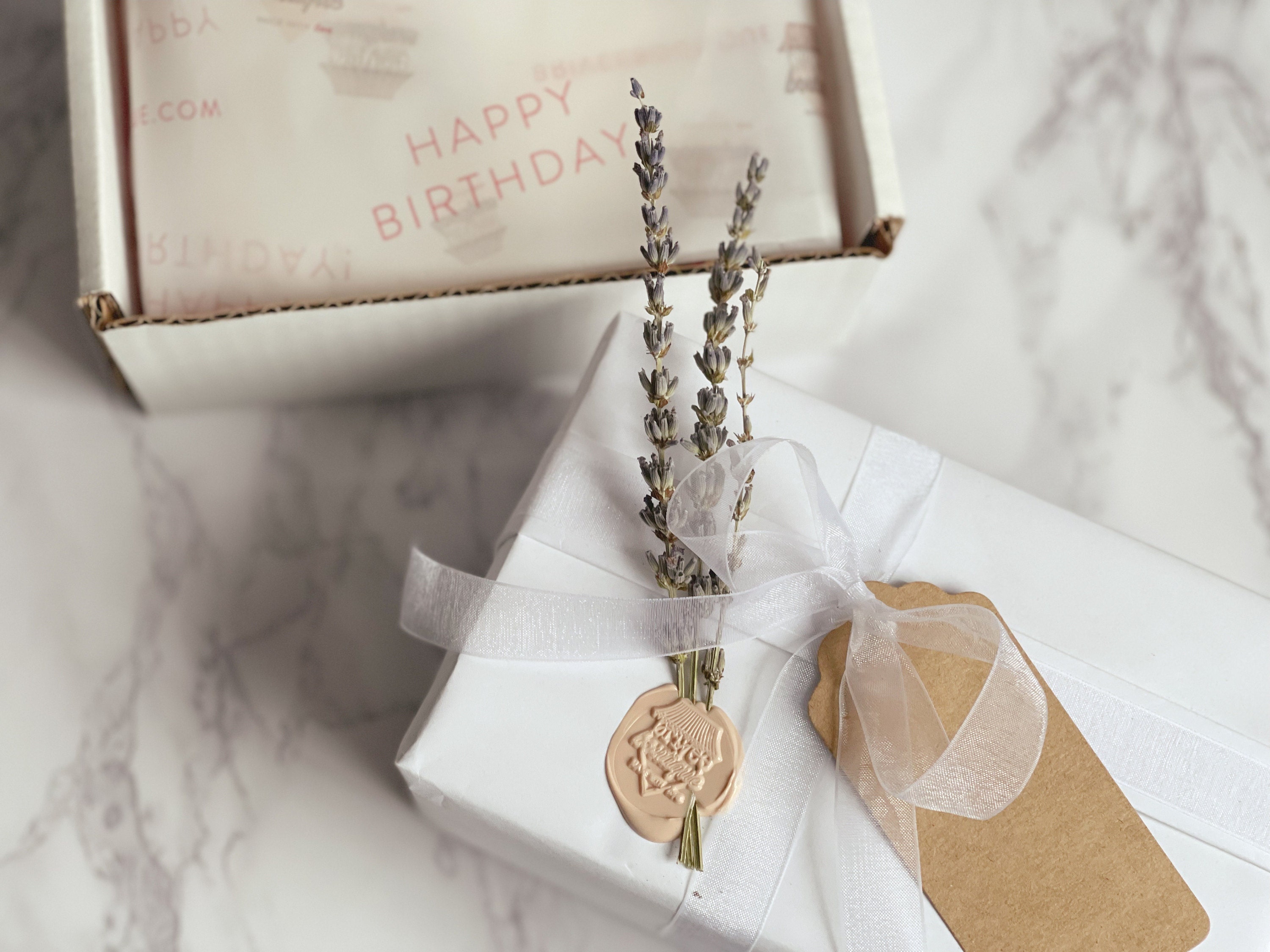 Happy Holiday Shopping!
Whatever you decide, I am sure they will love it, as all of our items are HANDMADE WITH LOVE. It's a given ;-)
Small Businesses THANK YOU for shopping SMALL this Holiday Season!! 
xoxo, Sabrina