It's the Most Wonderful Time of the Yeaaarrrrr 🎶 
These ADORABLE Gingerbread Man Boho Ornaments are the perfect addition to your holiday decor this year. 
Because of the neutral color - they can match any decor - whether you're decorating with gold, silver, or classic red/green!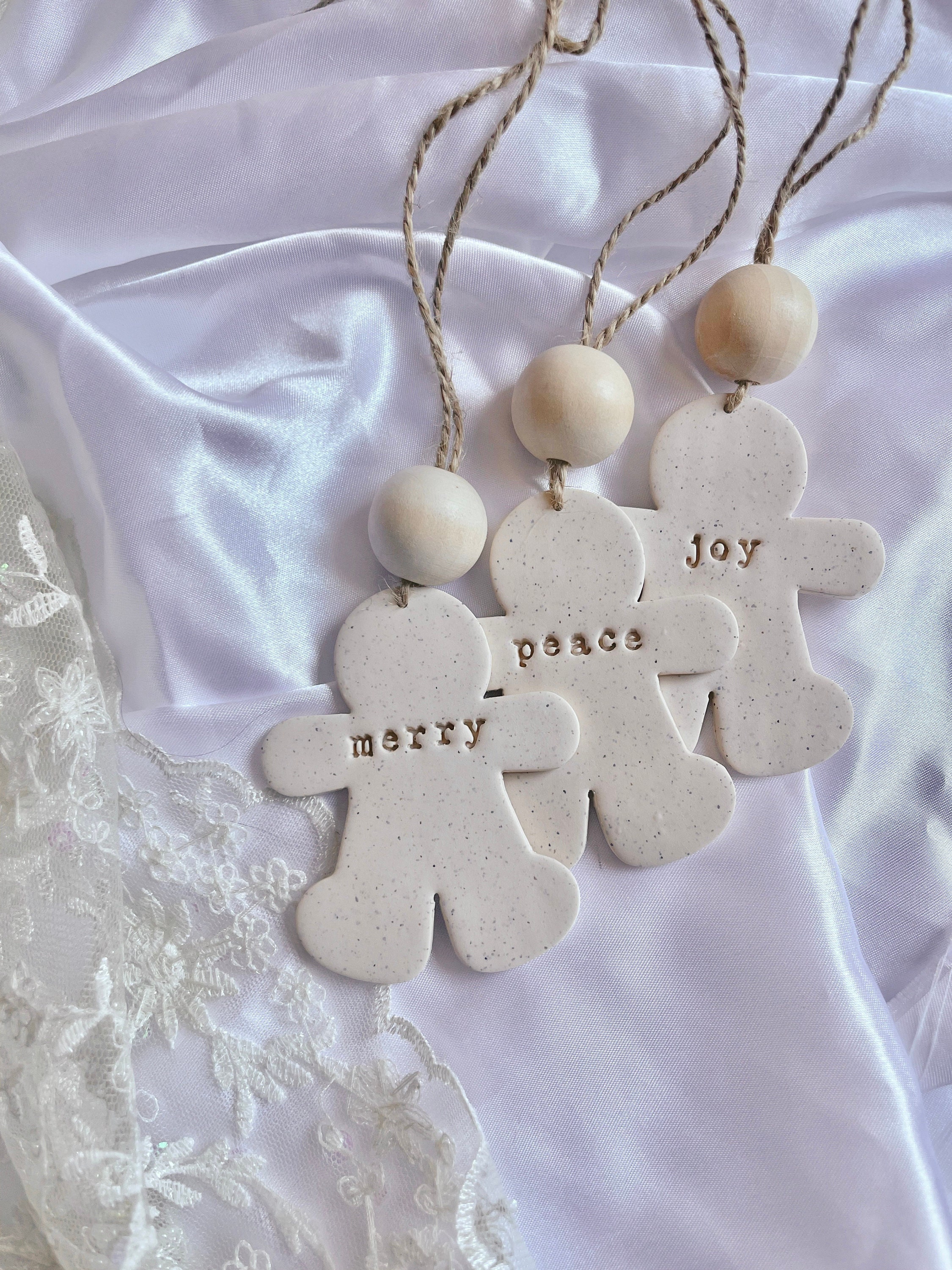 Handcrafted with polymer clay, our new gingerbread ornaments are in a cozy oatmeal color with black specks, stamped with holiday cheer, adorned with a wooden bead, and double tied with a burlap twine ribbon.
Ornaments are extremely light so you do not have to worry about the weight of hanging it on a smaller tree.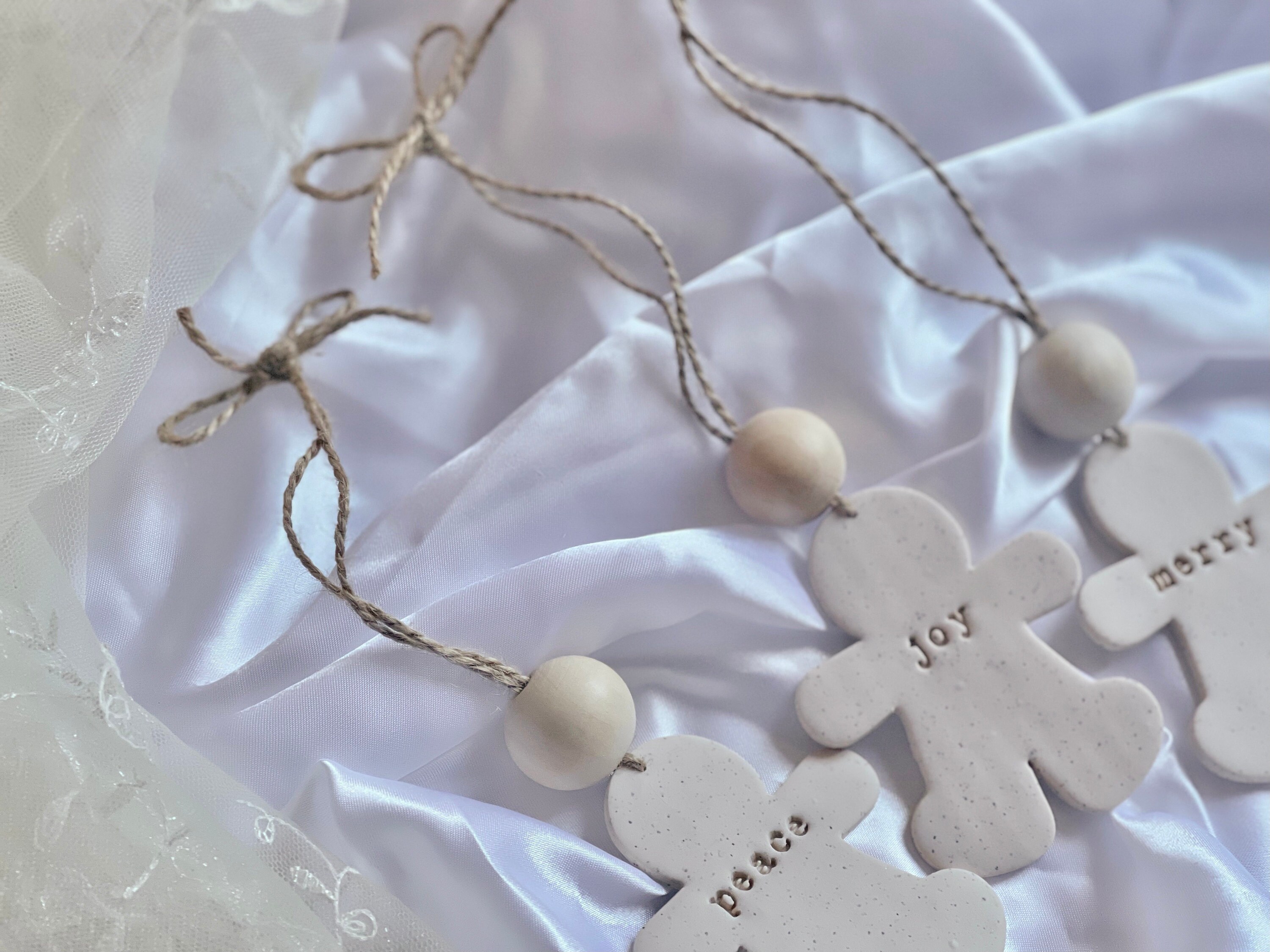 Best of all, our Gingerbread Men are CUSTOMIZABLE!
Your ornament can include up to 5 characters
Valid Special Characters: alphabet, numbers, ♥ ! % # $ - & = @
IDEAS for your Custom Gingerman: 
Purchase a gingerman for each of your family members, and customize them with their name or initials! Hang them on your Christmas tree and you have a FAMILY TREE! I'M SCREAMING at how CUTE this idea is! 🎄 
Add a special year on your gingerman. Birth year, anniversary year, wedding year, etc.
Naughty or Nice? Add some funny sayings!
other Holiday cheer messages: Believe, Love, Bright
Add a special character such as a heart on your gingerbread man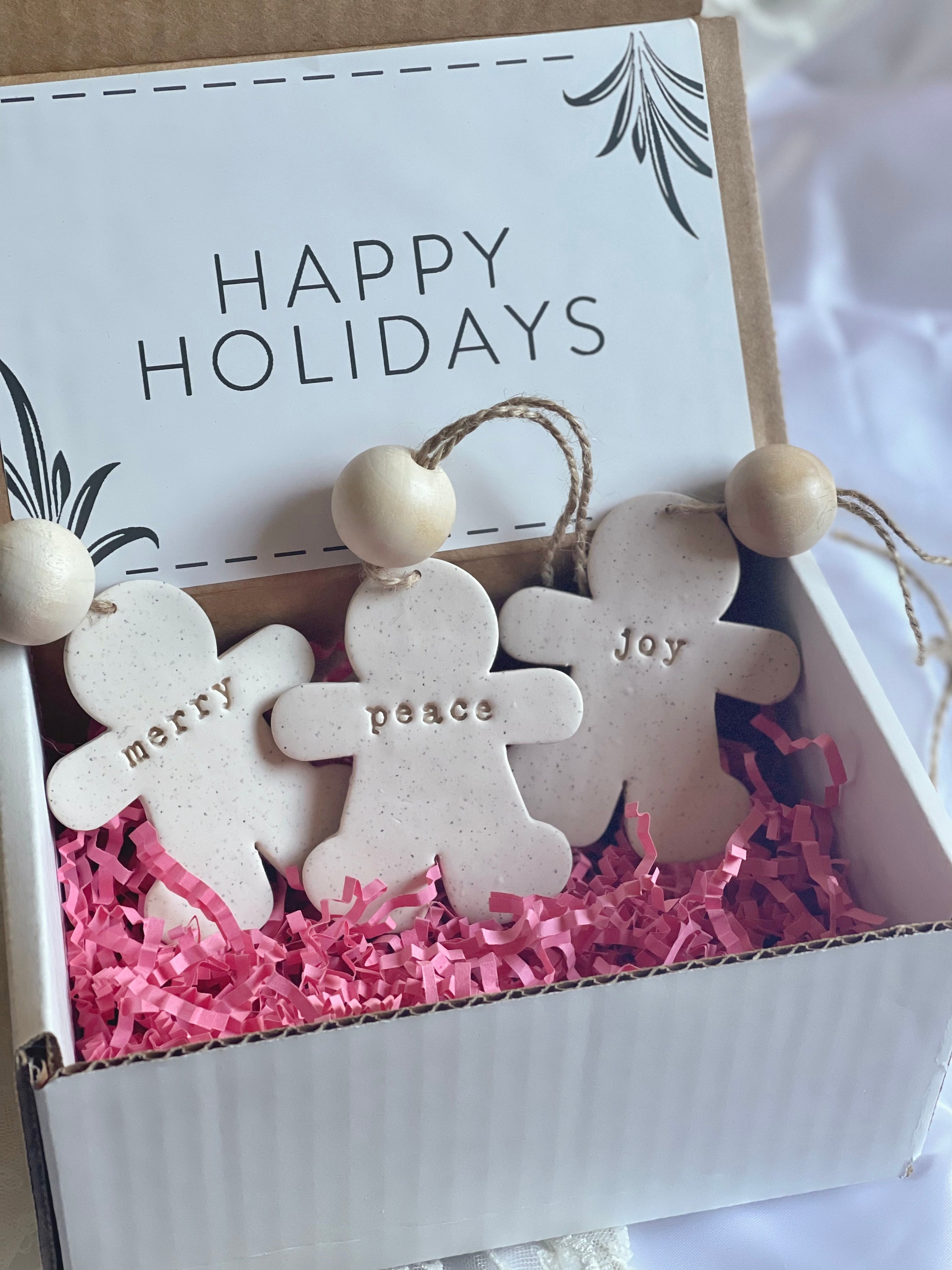 Ornaments are sold individually or in a Set of 3!